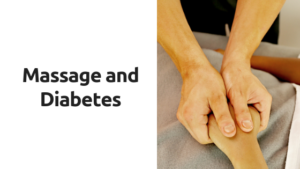 Did you know that diabetes affects almost 10% of the population? It's a frustrating condition for many people that can completely alter their day-to-day activities. Every bite of food and any physical activity has to be taken into account.
For a general overview, diabetes affects insulin in the body. Insulin is what regulates blood sugar levels so our cells function properly. There are two primary forms, simply called Type 1 and Type 2. Type 1 diabetes is generally diagnosed in childhood as the result of the body's inability to produce insulin. These patients require supplemental insulin. Type 2 on the other hand, can develop at any age and is the result of the body not effectively using insulin. They don't require supplemental insulin, but rather can control their blood sugar levels with proper diet and exercise. However, if not controlled, Type 2 can turn into Type 1. There are also many complications that are associated with diabetes, including heart disease, stroke, kidney disease, vision problems, nerve damage, and depression to name a few.
While Diabetes can restrict a lot in life, getting a massage shouldn't be one of those things. Generally speaking, it is perfectly safe to receive a massage as a diabetic. However, open communication is essential! It's not only important to tell me as your Massage Therapist that you are diabetic, but also about how it's being managed, and what your recent health is like. It's also important to note that massage can alter your blood glucose level considerably, and it may take a few sessions to get a clear idea of how your body responds to the massage. This will help you moving forward with regular sessions, so you know when you should eat or take your insulin in relation to when you receive your massage.
If you're dealing with diabetic neuropathy (damage to the small nerves of the hands and feet), you'll want to be really clear with me about exactly what your current symptoms are, as this varies from person to person. You'll also want to keep communicating during the session so I can adjust the pressure and techniques accordingly.
Massage therapy can do wonders to help with some of the symptoms and side effects of diabetes. Whether you're dealing with neuropathy, circulation issues, depression, or just want to relax, massage may help. Just make sure you keep an open line of communication with me while you are on the table and keep me updated with any changes that happen along the way. This will not only keep you safe, but it will make your experience as enjoyable as possible.