Maple
Meet the Massage Therapist
Read More

Treatments
Learn About My Inclusive Treatments
Read More

Schedule Now
Schedule
Professional Tailor-Made Massage Therapy in Bloomington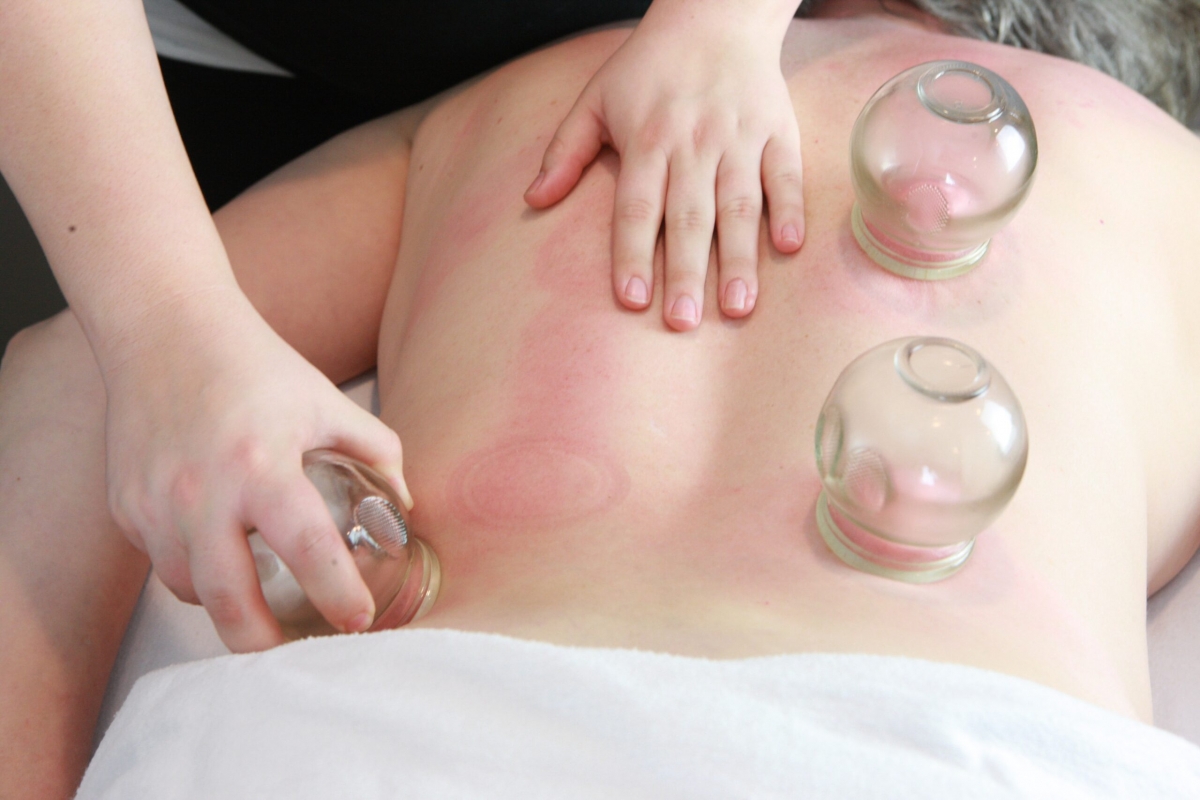 ~*~Cupping~*~ "Where there is stagnation, there will be pain"
Many clients like to add a cupping treatment to their massage session. This add-on does not cost extra and is completely optional! If you are on the fence about trying cupping it is a good idea to try it out! There's nothing to loose. If you decide cupping isn't for you, no problem! As always, your session at Massage by Maple is YOURS and YOU decide which techniques are used throughout your time on the table. You are more than welcome to change your mind at any point during your session. Communication is key to your relaxation and the effectiveness of your massage. There are two basic types of cupping; stationary and moving. The dark, circular marks made so widely known by athletes like Phelps are made from stationary cups with strong suction. With moving cups the feeling is more massage like and the marks are less circular. With either type of cupping it is an option to use less suction which decreases how dark the marks are and how long they last. Strong cupping could results in having marks up to a week. However with lighter suction the marks may last a matter of hours or they may not appear at all. These marks are not bruises because they are not tender to the touch and are not damaging the tissue. The marks are made from stagnate blood being brought to the surface, creating space in the fascia (connective tissue surrounding every muscle in the body) for circulation. Results you can expect from your cupping session include muscle tension release and relaxation. See more detail under cupping in the massage services tab, or click Read More below. I'd love to go into more detail with you before your next appointment to figure out the best combination of massage and cupping for YOU!
Read More

Massage by Maple is MUST if you enjoy pampering yourself and feeling good! She listens to what you need and/or want, then uses her skills and techniques to deliver the best massage you could ask for. Her studio is a perfect balance of ambiance and relaxation, and I'm SO thankful I came across her! She's just wonderful and deserves 5 stars, 2 thumbs up, and all the good stuff!
-Keely N.
My experience with Massage by Maple is second-to-none. Maple is professional, but always warm and personal. She listens to my needs and tailors the massage to just what I need.
Every time I get a massage by Maple I feel like I'm the only person in the world. She devotes her complete attention to the massage, the energy in the room is focused, relaxed, and peaceful.
Maple is hands-down the best massage I've ever had, I will see her as regularly as I can forever-
– Kelley D.